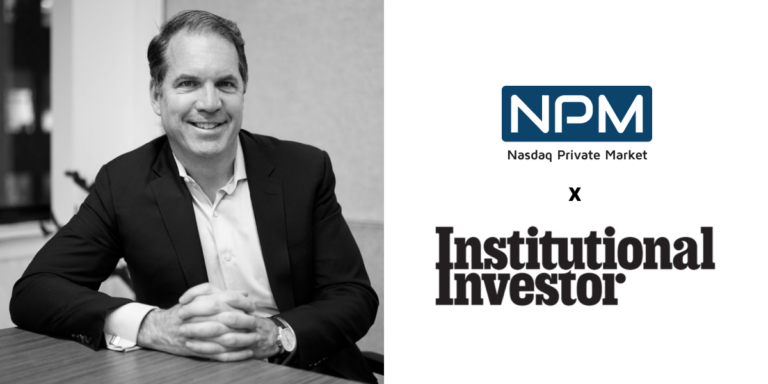 Tom Callahan, Chief Executive Officer of Nasdaq Private Market, was featured in Institutional Investor's recent article "Private Company Valuations Show Signs of Recovery", where he discusses the strength of our secondary platform as well as how pricing and volumes of private company trades have been on the rise.
Read the full article here.
And institutional investors have also shown a strong interest in buying private market shares over the past six weeks, according to Tom Callahan, CEO of Nasdaq Private Market, a platform that facilitates secondary trading of private shares. "As public markets rallied and investor confidence improved, the private markets re-opened," Callahan told Institutional Investor. "The prices of some private companies have risen, driven in part by a healing of macro conditions and a return of investor risk appetite."
Callahan added that he has noticed more orders, tighter bid-ask spreads, and deeper trading volumes on Nasdaq's platform over the past month. "Our order book is the strongest it's been in over a year, and that's very encouraging regarding activity levels in the second half of the year," he said.