Auctions + Capital Introduction
Generate competitive market-driven pricing through a centralized offering for your investors, employees, and shareholders​.
This Product Helps:
Employees + Shareholders
Private Companies
Investors
Create A Program

east Path to Liquidity.
Programs to Reward Employees + Introduce Capital
Tools to Address Shareholder Liquidity Needs
Advanced Auction Technology
Highly Customizable Platform
Company-Defined or NPM Sourced Buyers
Program Participant Support From End to End
Customized Onboarding Setup
Guidance to Optimize Your Program
Settlement to Expedite Cash Payment
Your Team's Path to Liquidity Starts Now Equity Execution Expertise.
Premier Secondary Trading Platform for Auctions Built for Employees + Shareholders.
As companies stay private longer and investor demand remains high, we offer secondary auctions that provide competitive pricing for liquidity and allow shareholders to have more control throughout transactions.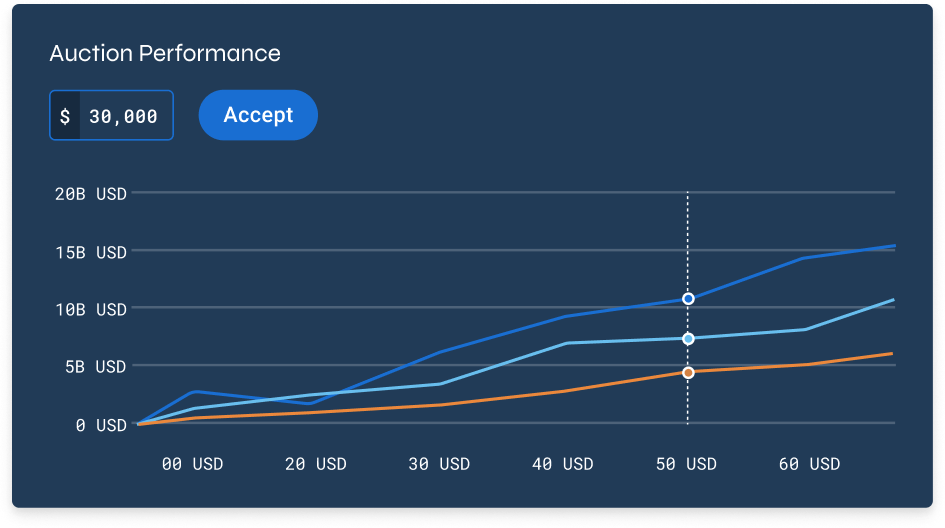 Why Nasdaq Private Market.
A Decade of Private Market Experience
Customizable Parameters
Auctions provide the same level of customization, if not higher, than standard private company tender offers. Companies can name price floors and ceilings, project or limit the amount eligible to be sold in the transaction.
Competitive Price Discovery
Companies that run auctions may benefit from competitive price discovery from sophisticated, institutional buyers, which generally leads to more transparent clearing price calculations.
Time to Liquidity
Depending on the structure, companies may be able to carry out company-wide auctions in less time than it takes to hold a traditional tender offer, mainly due to the 20-business day mandatory tender offer window.
Transparency
Utmost visibility into bids, offers, closing prices throughout the auction for investors and shareholders. Companies maintain control with tools to monitor and adjust activity from start to settlement.
Advanced Technology
Flexible workstation with ability to host and configure different types of auctions based on company parameters and participant data. Tools to negotiate and collect all bids and offers in a sealed manner.
Settlement Tools
Proprietary technology to automate and manage expedited share transfers from match through settlement. Unlocking settled funds faster. Tap Into Our Network.
Capital Introductions
Matching company shareholders with approved institutional investors.
Identify new sources of capital from investors who believe in your mission.
Partnering with private companies to understand ideal investor profiles.
Seamlessly import/export + verify additions to your cap table platform.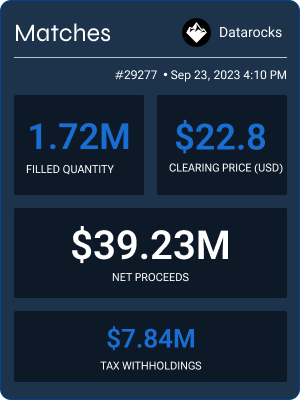 Shareholder Services Simplified.
Reward + Retain Employees
Convert Employee Shares to Cash
An intuitive process for employees to sell their equity.
Centralized platform to manage documentation.
Self service workstation to set share type and quantity.
Automatic transfer of funds into seller accounts.
Client success team for questions and assistance.
Monitoring tools to track auction progress.
Build a Strong Company Culture
Reward an employee-owner mentality.
Align employee interests with the company's.
Incentivize growth by unlocking employee liquidity.
Enhance company loyalty + reduce turnover.
Attract top talent with actionable equity plans.
Compete with public company employee equity.
Automation + Expertise.
Secondary Auction Technology for Your Stage of Growth
A central trading marketplace that connects your employees and shareholders with engaged investors. Tailored private market technology gives you the features you need to execute smart, streamlined transactions quickly and efficiently.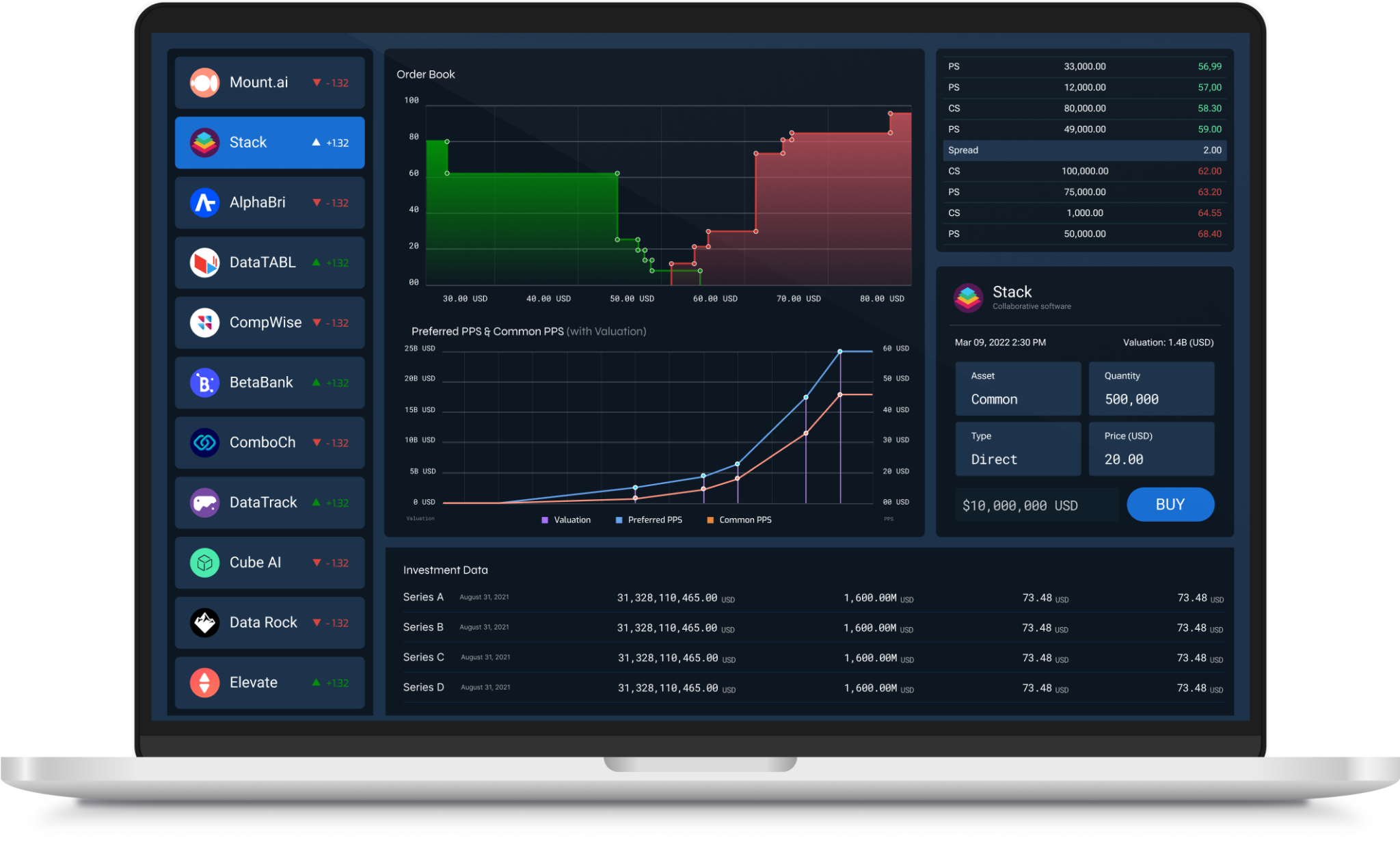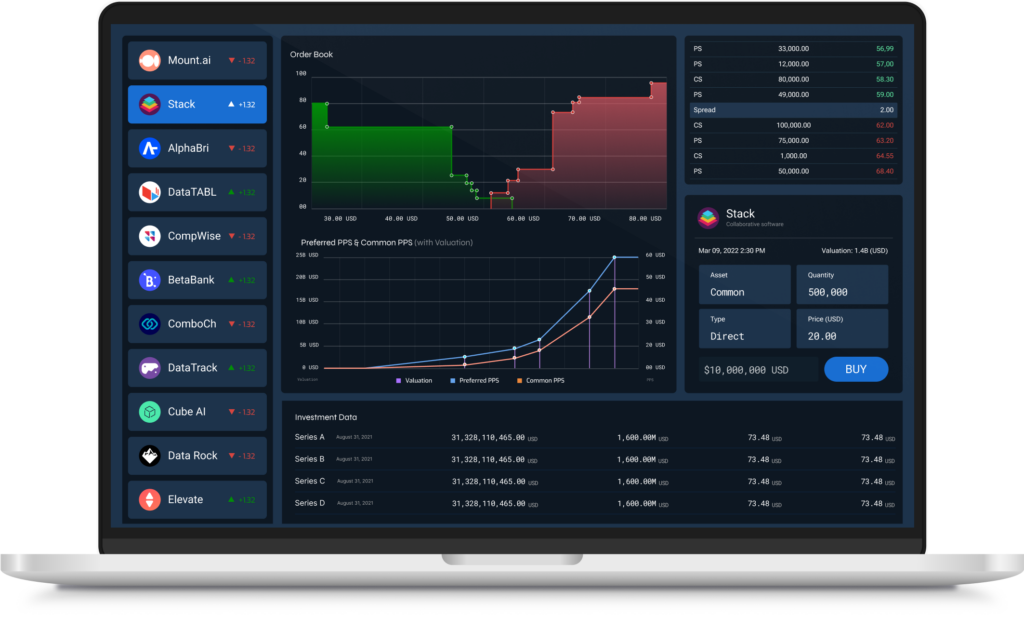 How It Works.
Streamlined + Simplified Process
Setup Auction ↓
Sell-side participation determined
Set auction parameters, maximum and minimum price, eligible participants
Complete due diligence
Launch Auction ↓
Open data room and bidding platform for participants
Begin bidding process
Company approves clearing price based on company preference
Facilitate Settlement ↓
Transfer shares between buyers and sellers
Leverage settlement tools to expedite cash payment
Receive performance reports and cap table data
Tax Tools ↓
Auto generated Form 1099-B for tax reporting
Referrals to tax advisors prior to participating in a auction
High-touch client support for post-transaction tax considerations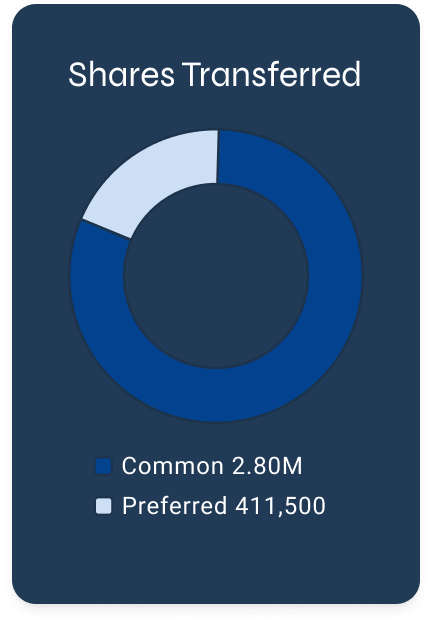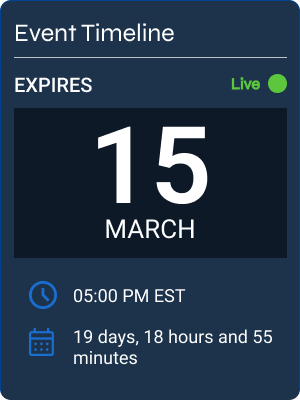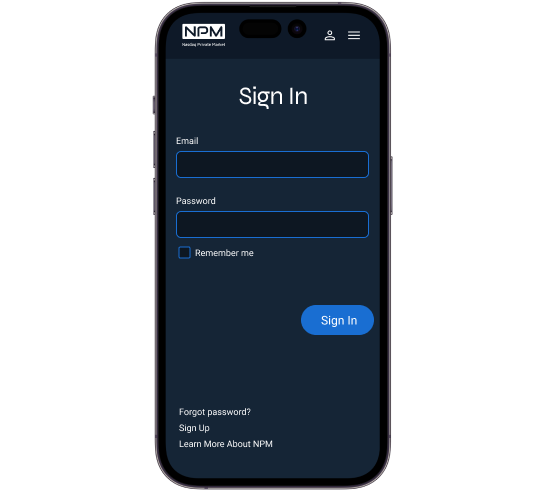 Client Testimonials.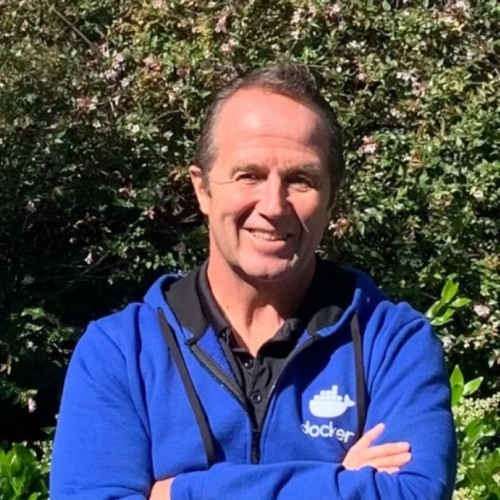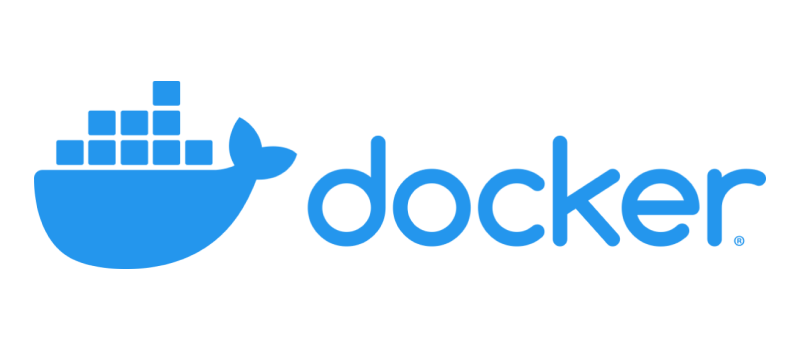 Thanks to Nasdaq Private Market we were able to offer eligible Docker employees valuable liquidity for their equity grants. Their commitment to client success continues to deliver powerful results for our team, shareholders, and investors.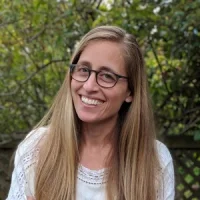 Working with NPM, especially their tireless and service-oriented operations team, made our transaction a smooth one. NPM's support enabled us to keep our attention on the athletes we serve & employees who obsess over them.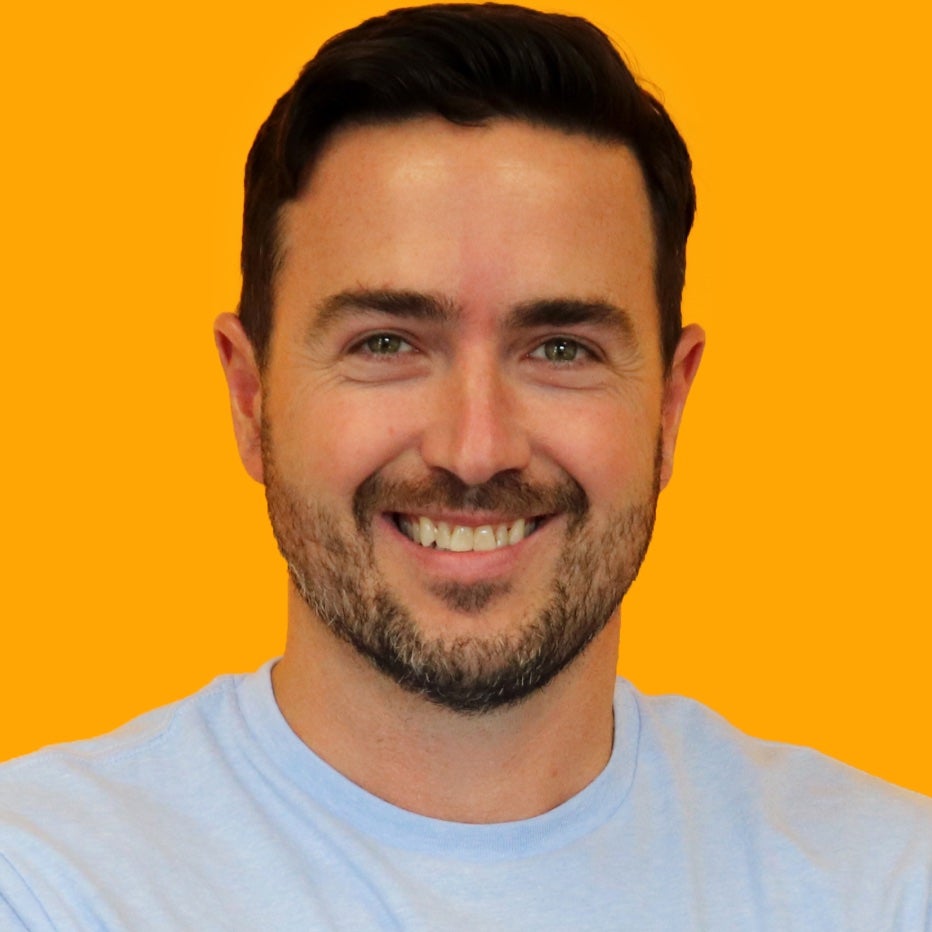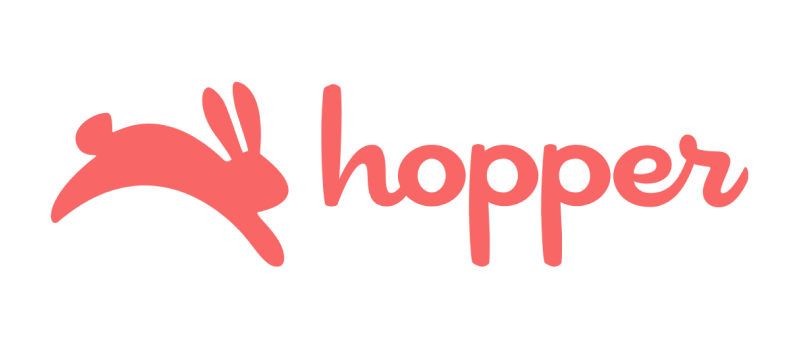 NPM has been a key partner in Hopper's program to create multiple opportunities for partial employee liquidity. We appreciate NPM's creativity in adapting to Hopper's unique transaction structures.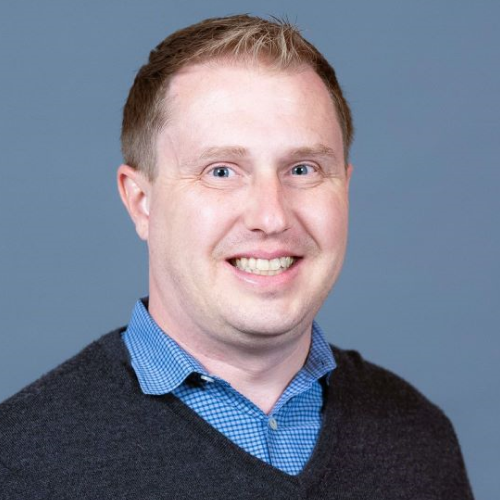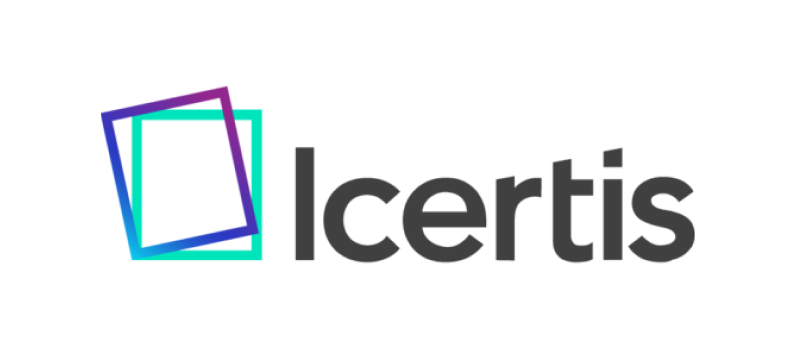 NPM serves as an incredible partner for us. We've leveraged their secondary solutions multiple times to provide liquidity for employees. They deliver a professional and seamless experience for our team.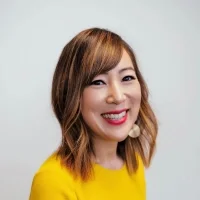 We had the pleasure of using the NPM platform and had a fantastic overall experience. Nasdaq Private Market's knowledgeable and efficient team enabled us to successfully launch in a tight time frame.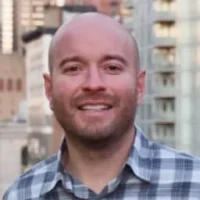 Thank you to Nasdaq Private market for being a great partner throughout the tender offer process!